Post published:

June 15, 2021

Post category:

Blog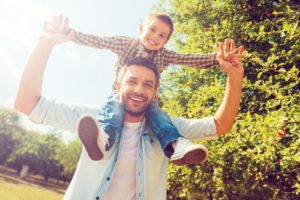 Fathers have the same rights as mothers in Florida. Under the law, neither fathers nor mothers have any presumptions for or against them when it comes to their children.
But judges are human, and humans have biases. Judges will sometimes rely on their prejudices rather than the evidence presented to them. As a result, you may receive an unfair outcome, even though Florida law establishes a policy against discrimination.
Here are a few of the rights you should expect as a father in Florida.
Legal Custody
"Legal custody" describes the right to have a voice in decisions affecting the child. Legal custody includes decisions about the child's religion, activities, education, and medical care.
Florida law does not mandate joint legal custody. But in most cases, a father should be able to receive joint legal custody.